Admissions in our school start as early as October /November. Admissions for certain grades are throughout the year. Kindly contact the admission office at Niraj Kindergarten School for further details.
We kindly request the parents to submit the duly completed application form along with all relevant documents on or before the stipulated date. The submission of an application form does not guarantee admission.
Application form must be accompanied by the following:
Three passport size photographs.
Proof of date of birth.
Proof of nationality of child & parent.
Registration fees.
Health registration form (all immunizations must be current and certified by a physician)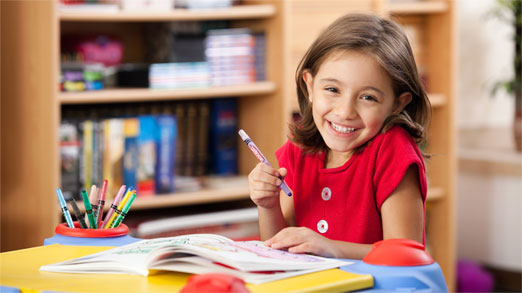 Niraj Kindergarten School Registration Form - 2016
Download
Age Criteria
We expect the child to have the following minimum age by the 1st of June, on the year of admission:
GRADE AGE
Nursery 2.5 - 3.5
Jr.KG 3.5 - 4.5
Sr.KG 4.5 - 5.5
Grade 1 5 and above
Reasonable exceptions may occasionally be made to this policy at the discretion of the Center Head and Director.
Admission Procedure
The admission decision is made by the Admissions Committee of Niraj Kindergarten School. The committee will base their decision on the following criteria: age of the student, scores of the written test (UKG to Grade1), and the student's academic record. All candidates will be required to attend a testing session. Both parents may accompany the child for test/interaction.
The test will be conducted as follows:
Nursery to Junior KG : informal interaction.
Senior KG to Grade 2: basic skills, personal interview, written test.
Information about the test is going to be provided in advance. The test will be followed by a personal interview with the Center Head.
On being granted admission, an agreement/indemnity form is required to be completed.